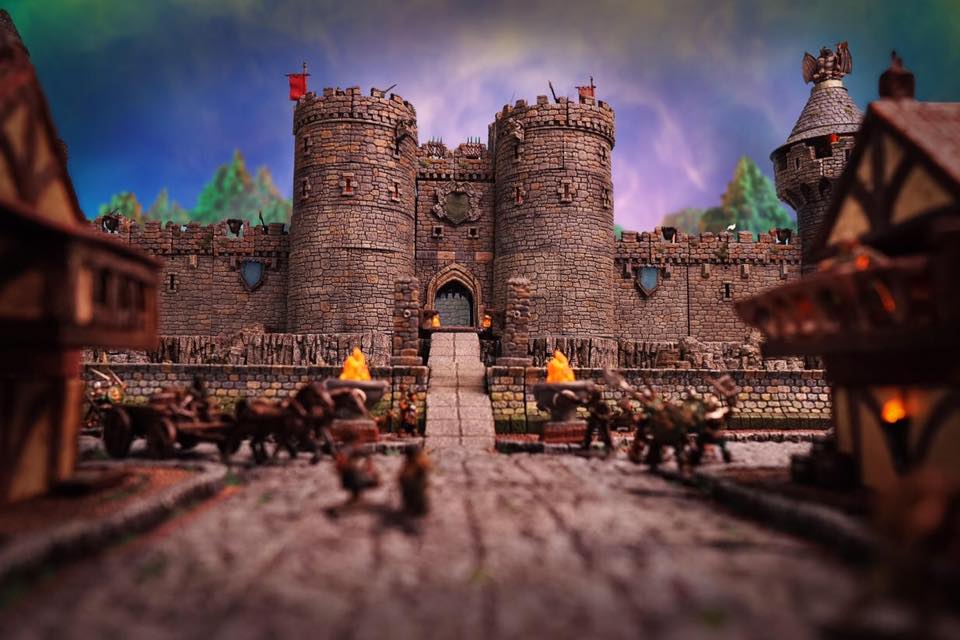 I know things have been quiet here Beyond the Veil for the last couple of months. I've been very busy sculpting for a big event. For those of you who don't know Dwarven Forge has just launched their 4th Kickstarter! This year's theme is Castles and a lot of my work will be featured as part of the Kickstarter. To celebrate I'm running a fun contest so see who can guess which pieces are my work. The contest will run until 1 week after the end of the Kickstarter when I will announce the winner. To enter, write down the names/descriptions of every piece you suspect is one of mine and send it either through the "Contact Us" on the Lady Sabelle Designs website or via Private Message on my Facebook page. The person with the most correct answers wins their choice of any one of my molds (which includes the Hedge Maze mold once it is completed). In the case of a tie, I will hold a drawing to determine the winner.
For obvious reasons, Dwarven Forge employees, anyone working on the Kickstarter project, and anyone related to an employee/workers on the KS project are not eligible for this contest. They all got to see most of the stuff directly from me so they don't count.
If you have any questions please post them in the comments below. Good Luck.