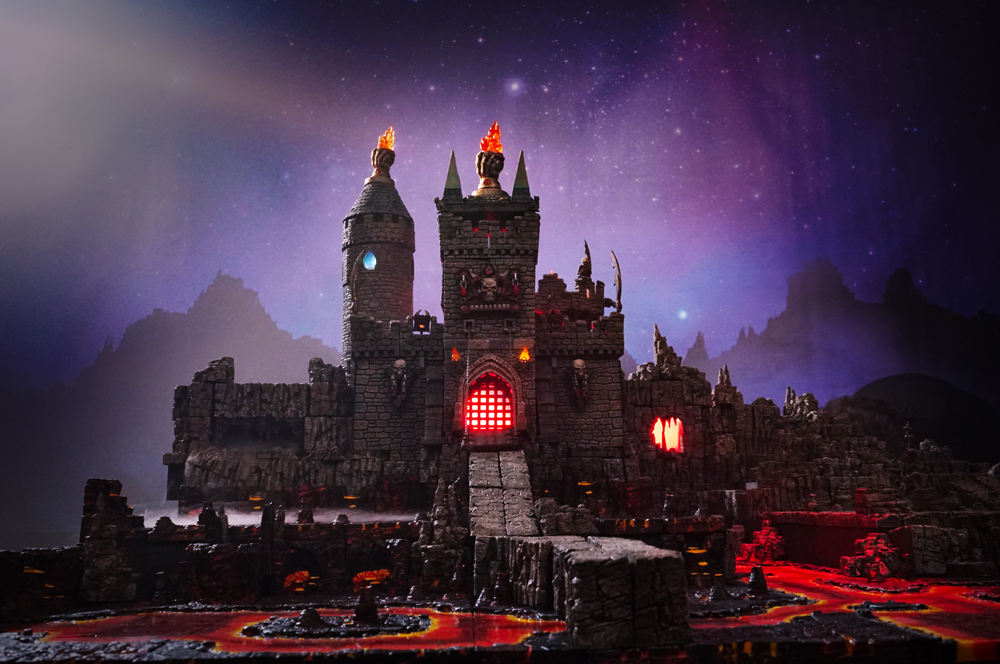 The Dwarven Forge Kickstarter has successfully completed. Congratulations everyone on an awesome campaign. I hope everyone got a pledge in and you're looking forward to some incredible builds next year.
But now the real fun begins! How many of you can find ALL my pieces? The final count is 31 pieces, though one was from last year so it won't count. That leaves 30 LSD treasures to find. 30 shall be the number of the guessing, and the number of the guessing shall be 30!
To get you started, here's a freebie: Magnetic Necromancer Crest. The other 29 are up to you! Good luck!
To Enter:
Write down you guesses (names/descriptions, and again, a maximum of 30) and send them either through the "Contact Us" here or via Private Message on my Facebook page. The person with the most correct answers wins their choice of any one of my molds (which includes the Hedge Maze mold once it is completed). Alternatively, if you don't do casting, the winner may select one mold and receive 3 (three) sets of resin casts from that mold. In the case of a tie, I will hold a drawing to determine the winner.
Submission Deadline:
11:59 pm (MDT) April 6th, 2016.
For obvious reasons, Dwarven Forge employees, anyone working on the Kickstarter project, and anyone related to an employee/workers on the KS project are not eligible for this contest. They know which stuff is mine, so they can't play.