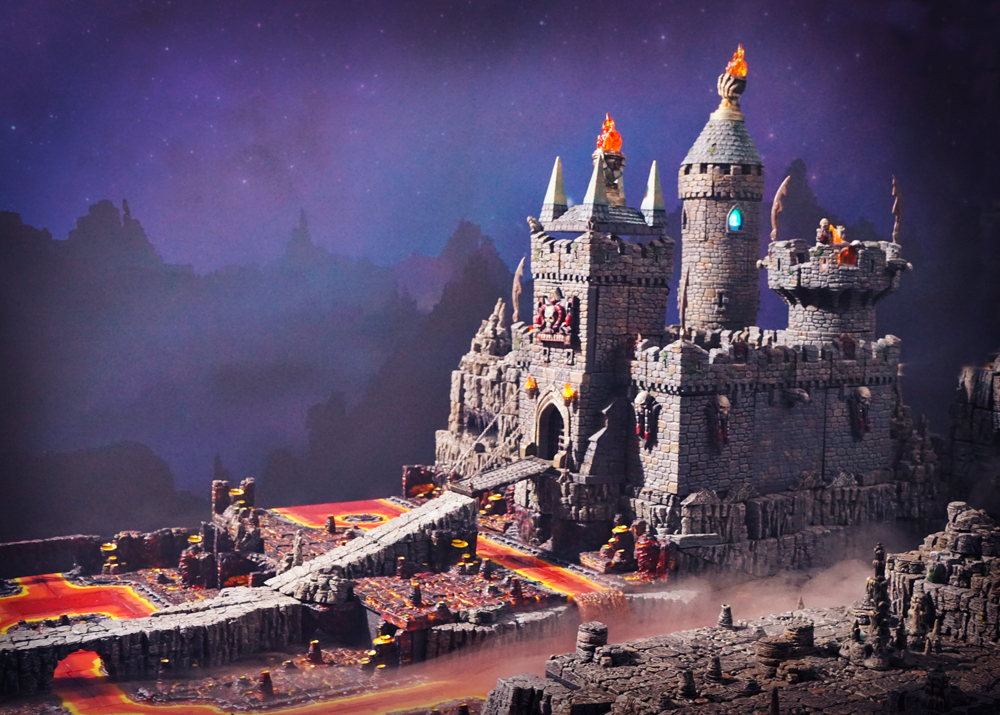 Well, it's the 7th of April and time to announce the results of the Lady Sabelle Sculpture Hunt. I'd like to thank everyone who took the time to enter. The winner came in at 23 correct guesses followed by several who got 22 correct, so it was a close race! We had some great guesses and I was even flattered by some of them. The most popular incorrect guesses were The Wizard Warding Vane, The Lion Crest, The Perched Gargoyle (I know this one comes as a surprise), and the Monster Face Shutters. The most flattering incorrect guess was Elye's Elder Earth Elemental.
There were 2 items that weren't guessed by anyone: The Lion Gargoyle and Flag C – Rectangle (these are only available in the Pre-configured sets.) It was a lot of fun to see what folks thought were my sculpts. And I was happy to know that some of my style does show through in what I've done. We had 5 items that everyone guessed correctly (counting the one that everyone got as a freebie, The Necromancer Crest.)
Here's the complete list of my Kickstarter sculpts. But just wait until the Pledge Manager, you might just see some additional "little" extras done by yours truly.
Telescope
Lion Gargoyles
Flag C – Rectangle
Flag A – Waving
Barrel of Arrows
Hanging Flat Banner
Armored Arrow Slits
Grappling Hook
Arbalest
Wooden Pole Stand
Griffin Statue
Flag B – T-bar
Head on Pike
Projecting Banner – Flat
Magnetic Gargoyle Crest
Runic Arrowslit Cover
Hanging Runic Ward
LED Wall Orb
Runic Obelisk
Magnetic Runic Crest
Runic Throne
Runic Crystal Cluster
Necromancer Arrowslit Cover
Hanging Skeleton
Standing Skeleton
Rune Stone
Magnetic Necromancer Crest
Necromancer Throne
Arcane Circle Floor Cover
Magic Fountain Floor Cover
Now the bit of information you've all been waiting for…….
The winner of the Lady Sabelle Sculpture Hunt with 23 correct guesses is…..
Zach Haugen!
Congratulations, Zach! And thank you again to all those who entered. Now we just have to wait until next January when the KS pieces are shipped.