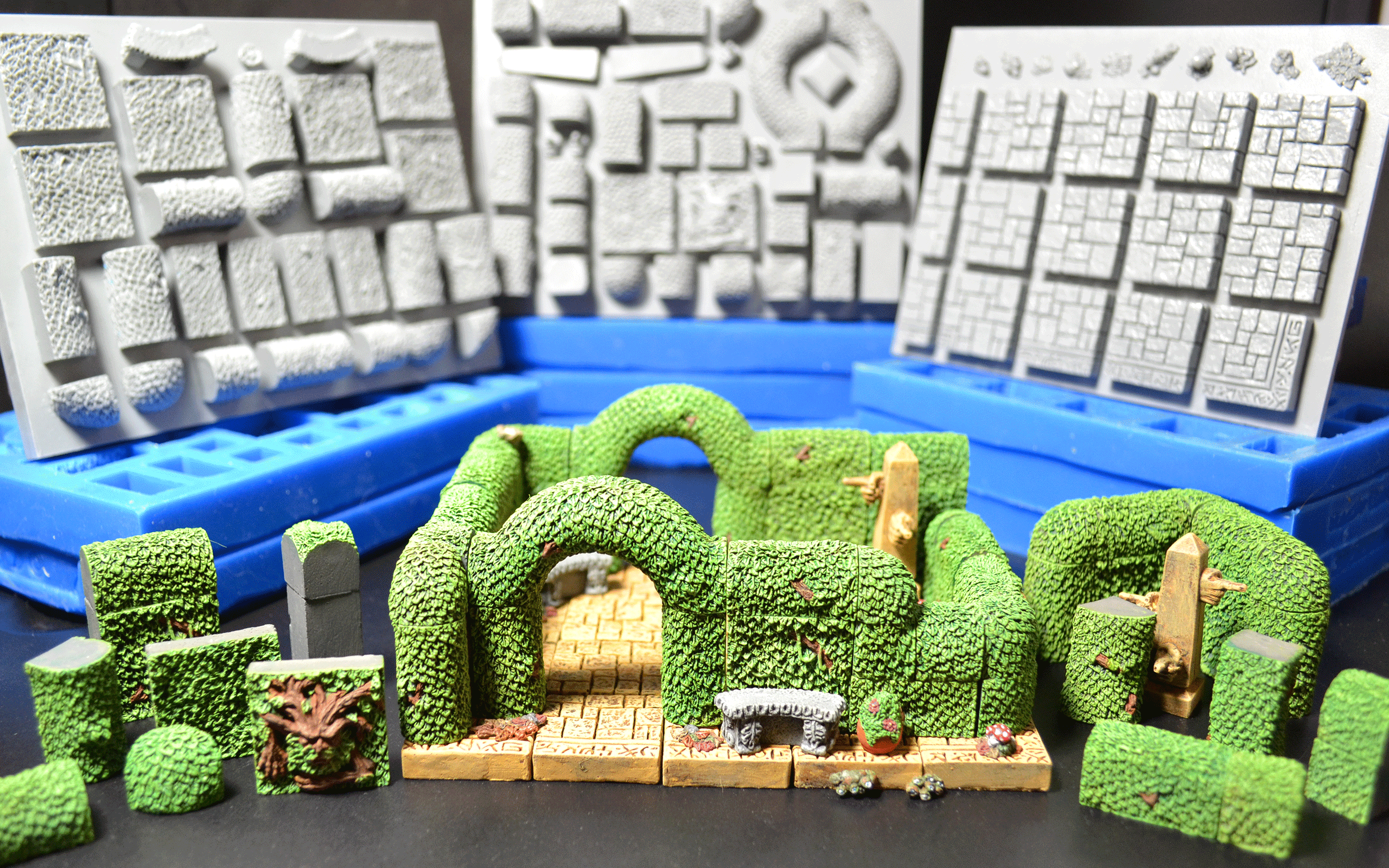 "Through dangers untold and hardships unnumbered I have fought my way here…" to announce the Hedge Maze, the Hedge Maze Expansion, and the Maze Floor Tile molds are finished! As some of you know, I have been working on these pieces for the last 2 years and, after many revisions and a few setbacks, it is so exciting to see them finally ready for release. Together these molds will allow you to build complex, outdoor mazes to lose your adventurous friends in. I've expanded on my original design to include 3-way and 4-way intersections as well as short walls for simple garden hedges. The scope of my vision was so grand I had to increase the size of these molds just to fit everything I wanted to include!
Because of the nature of the design I am listing the two hedge molds as "Advanced." This is to reflect the need for extra care when casting and building with these pieces. Beginners may find these molds to be challenging if they've never made casts before. Due to the leaf patterns on these pieces some sanding may be required to minimize the brick lines. In the next few weeks I will post tips and tricks for casting and building with these molds. This should help even beginners who want to build their own hedge mazes. So be sure to subscribe or check back here for tips and more.
Finally, to help everyone get lost in the hedges, you can purchase all three new molds together with the Hedge Maze Bundle to receive a $4.00 discount on your order!